As an entry for the XPRIZE global learning competition and also for Makeosity's pilot of a new concept for online learning, one guy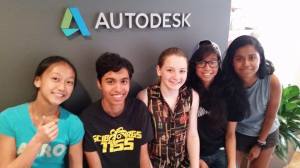 and four gals, from The Bronx High School of Science built a game to teach other young people CAD. In four weeks, these five teens, made a stunning 3D game with software tools that included Autodesk's Fusion 360 and Maya and created a game on the Unity platform that takes players through a rescue and build mission in an abandoned post-apocalyptic factory.  They teens named their team, JAVAK, a letter for each of the first initials in their names (Jenny, Arun, Violet, Ashley and Kiana).
Much is written in the news about the lack of diversity in STEM fields and there are initiatives by the White House to address the issue; but, it's not for lack of talent that minorities are not entering high tech fields in greater numbers.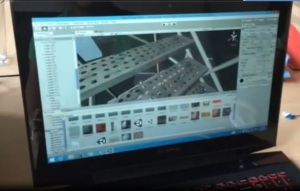 http://javak.weebly.com/ about daily as a chronicle of their work, fun, and learning. The teens have moved on to higher education including winning scholarships to Stanford, Cal Poly, and MIT. During thee summer, they will continue to work for Makeosity developing the experiential learning environment and other projects with expert engineers and younger makers, each learning from the other.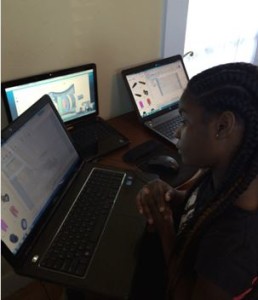 Lack of diversity in high tech companies is not a lack of talent issue. It's a lack of access issue.   In schools, for example in the Bronx where the energy scooter was first created, and elsewhere, students are not aware of the breadth and depth of options available to them through STEM so many overlook it.  They also don't have mentors and people who can make connections for them to technology companies.  The opportunity that Autodesk and other companies that work with Makeosity is life-changing because not only do students have access to software and new fabrication techniques, but expertise and windows into the myriad career paths. Makeosity is helping young people to see that they no longer need to wait for their future to unfold, but can make it today through STEAM, entreprenuerialism and dedication to their vision. Through this ethos, we are developing a new economic model for them, their communities and corporations who will follow.