Makeosity Digital addresses a problem that the teens on our team recently experienced in their schools. Technology is outpacing schools' ability to keep up with what students are able to do and should learn. We are passionate about entrepreneurialism, computer science, engineering, robotics, math and biotechnology and are excited that our products, and products that other kids will create on our platform, will open doors for young people to accelerate their potential. Makeosity Digital is a spinoff of an established company with existing business and multi-year contracts with schools. The co-founders are teenagers with extreme talents who have worked with Makeosity full-out for two summers prototyping and developing our first product and in-between presenting at partner events and working toward the launch of the company. Dr. Karen Kaun and Jimm Meloy, the company's CEO, who started the Autodesk elearning business from scratch and grew it to a multi-million dollar enterprise, and other talented senior executives are supporting the teenagers to forge a new pathway for what it means to be young and educated.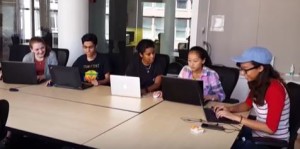 School districts have made it a mission to introduce computer science and STEM education to their students, for obvious reasons. It's good for the health of our U.S. economy to have highly skilled workers ready to enter these fields and/or to have a basic level of literacy in STEM. The trouble is there aren't enough highly trained teachers to motivate and sustain students' interest in STEM or adequately educate students to fill jobs in STEM-related fields.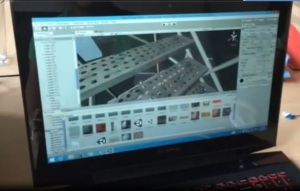 Never before has it been so possible for young people to truly be the creators of their own learning tools and products, as we are demonstrating right now, in high profile venues such as Singularity University. We will create mobile multi-player apps and eventually a fully connected community, a place to learn and create inventions, with CAD, virtual reality and all new tools that come our way.