If you are a young maker with an idea that you'd like to bring to market….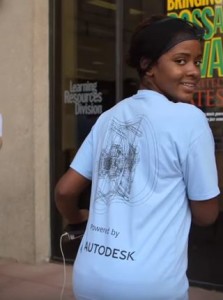 There are infinite possibilities that start with the power of you.  We are a resource to the coolest tools of invention, an idea incubator and business accelerator. Bring your imagination, curiosity, energy and ambition to Makeosity to do something amazing and we help "MakeIT Happen" from engineering iphone charging scooters, to coding video games, to experimenting with robotics and Arduino and electronic playthings, to designing etextiles and wearable fashion to modeling and printing in 3D. Bring your ideas and products to market and make your personal impact on the world and its people. You might just change the rules of the game.
Register (sign up) to be a member of our community. Pick something from our "Kool Eleven" project starters under "Make," then go to "Share" and submit what you've done to showcase your creation on this site. Or share something that you've made on your own and we will consider highlighting it on this site and or contact you about bringing it to market. We can help you to take things that you make and think are awesome and sell them on this site, just like Frog Hoops which was invented by our fourth grade makers.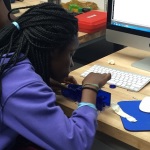 Try making and you will discover things you never knew. You can take what you've learned, create products and launch a business. Does it sound impossible? Young people are starting businesses every day. All you need is a great idea and motivation to make your future today!