Our Unique Selling Proposition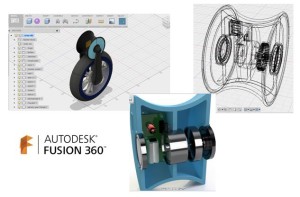 Makeosity's successful school-based science, technology, engineering, art (design) and math (STEAM) program for youth that has gained national and international recognition for its unique approach of going beyond learning to earning through the future of design, fabrication and entrepreneurship. The Makeosity model is readily transferable in the future to other education segments e.g. non-school youth, workforce development, etc. and our team has proven expertise in creating alternative education programs for business-to-business, direct to consumer markets.
Makeosity offers a creative product incubator incubator for young inventors, makers, and entrepreneurs who learn to use cutting-edge techniques, tools and software to rapidly prototype, test and market their products.  Our patented Makeosity EnGen is an example of the result of our in-school, onsite process and program. Now, we are building an online community, and apps, to enable more young people and adults to learn CS and engineering skills that can lead to opportunity in STEAM fields.
Services
Maker Kids: We support k-8 school administrators and teachers to implement maker programs in their classrooms, develop units and lessons and integrate hands on learning activities with core curriculum. We help educators to develop student leaders who can support making in schools and serve as peer to peer mentors.
Partnership Programs: Do you have a new idea or prototyping a new product for schools? Our adult and youth advisers can set you on the road for success through our consulting and product piloting services.
eLearning Environments: We are developing  a radical experiential learning environment for our community.  A white label solution will be available for k-12 schools, adult extension programs and corporate training.
The Makeosity Makers
Dr. Karen P. Kaun is the founder and President of Makeosity, Inc., an entrepreneur and a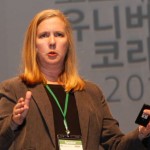 recognized leader in STEAM education through bringing the Maker Movement to k-12 schools. Her work in the public and private sector technology sectors and in New York City public schools and schools internationally has received acclaim in the news media, from public figures, and school leaders. The book Recapturing Technology for Education (2005), describes her early work pioneering social networks for education as "a shadow revolution" (p. 74) for anticipating how education will be shaped in the future by technology.  Design, Make Play: Growing the Next Generation of STEM Innovators (2013) highlights work of her young makers  In the past six years, Dr. Kaun has worked with over 150 teachers and over 4,000 children in grades k-12 in New York City schools and has launched a pilot program with the NYCDOE to train parents in robotics.
Our Board of Advisers Include:
Subhashish Acharya who has over 15 years of IT experience in various roles, at SIG, Autodesk and Oracle, including operations, business strategy and planning. Dr. Payal Arora, who lectures on social media and entrepreneurialism.  She has research and consulting experience in both the private and public sector worldwide including with GE, Shell, World Bank and HP.  Robert Iskander who directed worldwide education market development for Sun Microsystems. Dr. Jim Martinez, an assistant professor of Instructional Technology in the School of Education at the New York Institute of Technology where he teaches graduate level courses in the Masters of Instructional Technology program.
Makeosity is impacting education with each innovation.